Welcome
Welcome to Charlotte Camera Club! We are a growing, active club of photographers spanning all ages and skill levels. We offer a fun mix of opportunities and ways to participate.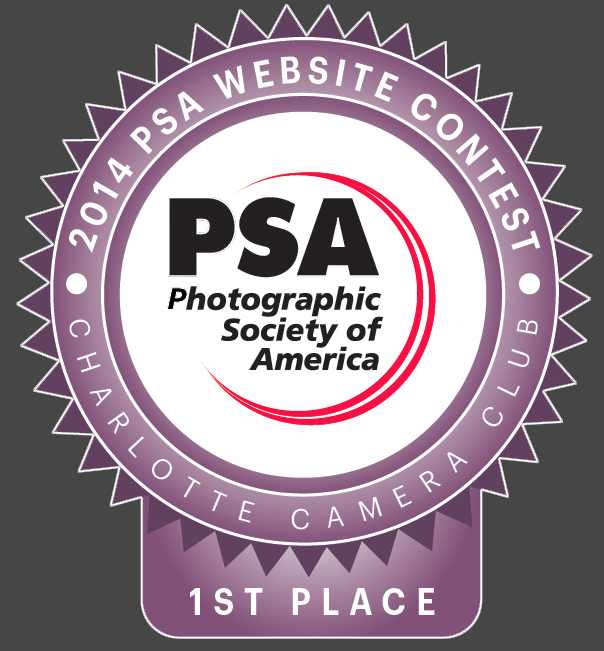 Our meetings are held on the second and fourth Thursdays of every month except the months of November and December (no second meeting those months). Meetings begin at 7:00 p.m. and conclude by 9:00 p.m. We meet at St. John's Episcopal Church at 1623 Carmel Road, in Room 205. Members and guests are invited to arrive a little early to socialize before the meeting begins.
Learn more about us:
Who We Are What We Do Our Meetings
We hope that you will browse our website and visit a meeting soon.
---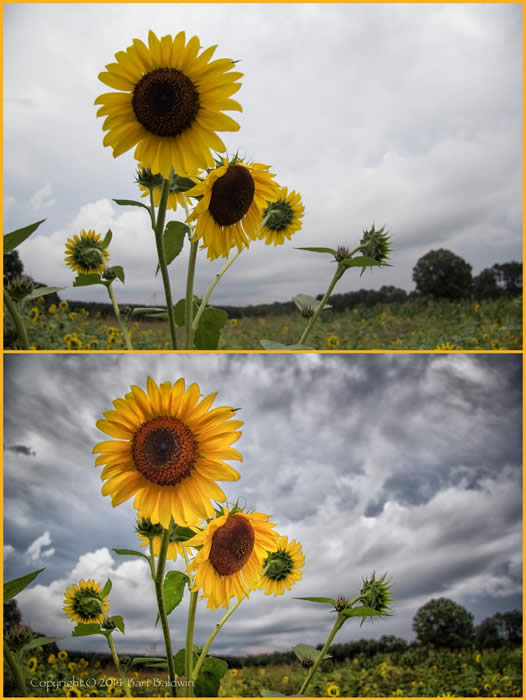 Next Meeting: July 9 - Guest Speaker, Bart Baldwin
Post Processing with the NIK Collection - The Secret to Great Photography
At this month's club meeting we will have national award winning photographer and workshop leader, Bart Baldwin, give us examples to illustrate just how important it is to hone your post-processing skills. Bart will show us examples of his images as the were shot "in-camera", and their dramatic transformation into beautiful and vibrant photographs after post-processing. It will be an eye opening experience for many of us to see just how important post-processing can be when it comes to taking our photography from good to great! Also, Bart will use images submitted by our own club members and take them into Lightroom and then into the NIK Collection, to show us how quickly and easily images can go from "oh that's a good image" to "WOW, that's a great image..!!!". Bart says, "shooting great images (in camera) is only 50% of what it takes to be a great photographer. The other 50% is in post-processing". He believes that many our club members will feel the same after this presentation.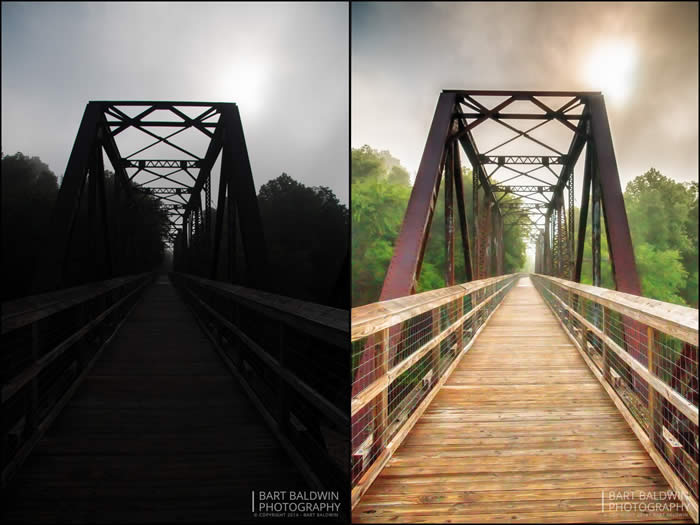 Bart is a working professional photographer (and videographer) in the Columbia, SC area, with almost 30 years behind the camera. He is a national award winning photographer who won 1st place in the Landscape category of the first ever Canon National Parks Contest (now called The Canon Parks Contest). His photographs have been in magazines and newspapers around the world as well as on major websites for organizations such as ESPN, NASCAR, ABC Television, Good Morning America, and Extreme Makeover: Home Edition, just to name a few. To find out more about Bart's photography as well as his workshops and photo tours, please visit (and LIKE) his Facebook page at www.Facebook.com/BartBaldwinPhotography and his website at www.BartBaldwinPhotography.
---

Product Spotlight - Think Tank Photo

Think Tank Photo's Urban Approach 15 backpack is a low profile, high capacity backpack specifically designed for your mirrorless or small DSLR camera gear. It features a dedicated zipper pocket for a full-size size tablet and a 15" laptop. It has a low-contrast and matte black appearance with full-grain BBG leather accents. It holds 1–2 medium to large mirrorless bodies with lens attached, 5–8 additional lenses, up to a 10" tablet and a 15" laptop. Order this or any Think Tank gear worth $50 or more and not only will you receive a free gift with your order, they will donate a percentage of the sale to our Club! Visit Think Tank Photo and see more on our Helpful Links page.

---

Save the Date- July 24: Club Competition Finals with Guest Judges

On Thursday, July 24 we welcome guest judges and former presenters David Hartfield and Sean Busher. They, will serve as our guest judges and will be critiquing the images that qualified in our previous club competitions to help determine our end of the year awards. Les Saucier is unable to attend in person but will provide written critiques for the meeting.

We hope that you will join us to hear our judges discuss and provide constructive comments about members' images. This is a great opportunity to hear professionals assess the work of fellow members. Hope you can join us!

See our Calendar for more information about events and activities.




Comforting Hand © Bob Tapp

Third Place Award
PSA Photojournalism Division - Round 4

Header Images: 2014 CCC Competition Top Award Winners (L-R): Charlotte Kidd, Jim Carroll, Bob Pierlott